Yes.
We love our planet!
Love Earth to the Moon and Back is international project focused on the evelopment of E-Curriculum on Climate Change and Environmental Education for Secondary Education Students in an Online Learning Platform. The project acronym is Le_MOON. It lasts for 36 months (2021 – 2024) and involves eight project partners from seven countries.
Our aim is to develop online environmental education mainly for secondary education students and all individuals as well so that they can understand the ecological balance and their active roles in this balance.
News
Project updates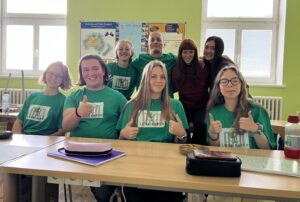 September 26 is famous for the European Day of Languages which has been widely…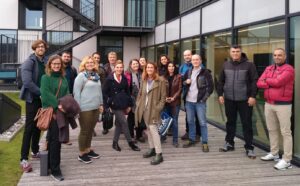 This time our project meeting was hosted by Vytauto Didziojo Universitetas in beautiful Kaunas,…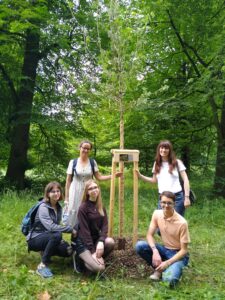 Here are the very first feedback reports from students and also links with the…
Preparation activities, desk research to review available insights into climate change and environmental issues of secondary education students, multiple focus group discussions, integration of literature reviews and needs and experiences into a framework that offers guidance on the e-curriculum, digital competence development training for teachers and others to create open digital resources.
Selecting and Building the e-learning platform, Workshops with students, teachers, and youth workers to creatively co-develop the teaching and learning materials, Planning the piloting studies of the developed activities, Developing e-module for in service teacher training on 'responsible use of technologies'
Developing a Guidebook on the culturally-specific translation of the e-curriculum and activities, developing a Handbook with extra curricular activities (sports activities, artistic activities and scientific activities / traditional games, storytelling…etc) and a scenario book complemented with a glossary and manual for mobile learning (how to integrate mobile devices and applications; web based tools and other online services deemed compatible with the scenarios), a summary (recommendation) for policy makers.
Project partners
8 partners from 7 countries
Tauferova
SOŠ veterinární
Kroměříž
Czech Republic
Kroměříž
Manisa Celal Bayar
University
Turkey
Manisa
Manisa İl Afet ve Acil
Durum Müdürlüğü
Turkey
Manisa
Vytauto Didžiojo
universitetas
Lithuania
Kaunas
ACD
Agency for Cultural Diplomacy
Austria
Wien
Instytut
Rozwoju Sportu
i Edukacji
Poland
Warszawa
Móðurmál
the Association on Bilingualism
Iceland
Reykjavík
Lycée Louis Jouvet
de Taverny
France
Taverny
Coordinator
Project coordination
Tauferova
SOŠ veterinární
Kroměříž
Czech Republic
Kroměříž